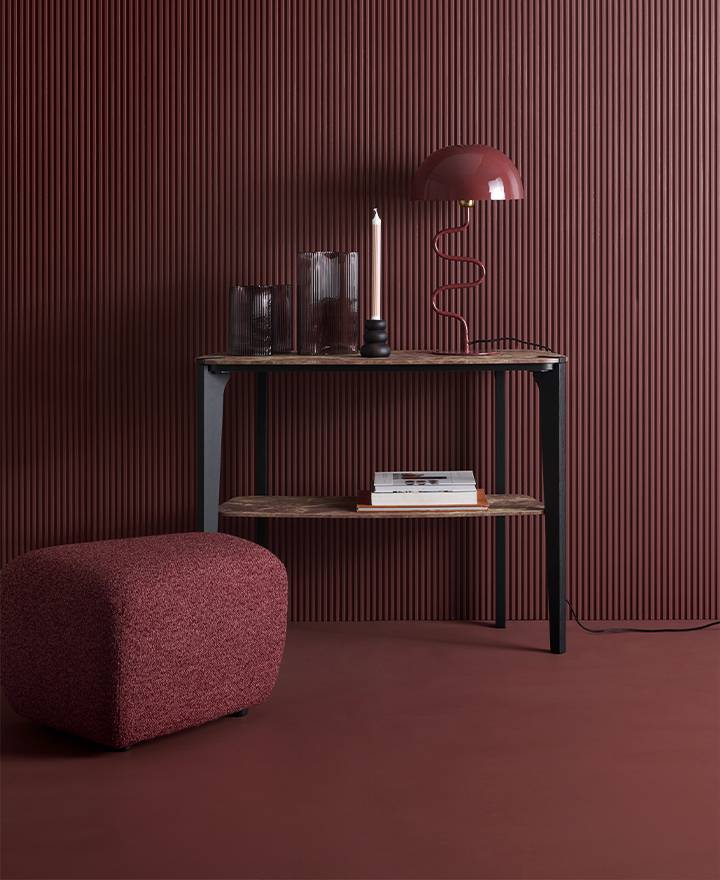 Addict Dedicace console table
An elegant and distinctive console table
Want to see it in your home in augmented reality?
Display the 3D view on your mobile and activate augmented reality to visualise this piece of furniture in your room.
Click on the cube icon below the product image and wait until the module loads
Click on the blue icon visible on the 3D image. Soon you'll see your furniture in your room!
Product details
Love showing off your ornaments to bring your home to life? This console table comprising two tops is ideal for you. Its shallow depth mean that it fits easily into any space. Its choice of colours adds interest with an extremely modern feel. Its shape is sufficiently neutral and understated to blend seamlessly into your home, without adding clutter. With its ideal height and confident lines, this console table is truly irresistible! Stable and hardwearing, it's sure to be an absolute winner.
Features and dimensions
Reference
1311236
Materials
Finished top made from particleboard covered with melamine or black foil with varnished crackle terracotta print. Lower top made from particleboard covered with black foil. Lower shelf made from particleboard covered with black melamine. Solid ash legs and inserts.
Details
Materials
Particleboard
Assembly
Meuble à monter soi-même
Weight
14 kg
Dimensions
W. 95 cm * H. 75 cm * D. 40 cm
Package sizes
Package 1: 14 x 8 x 82 cm (4 kg)
Package 2: 41 x 5 x 105 cm (10 kg)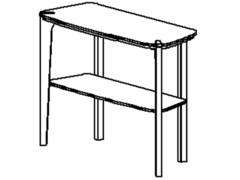 Download assembly instructions
Origin : France
Manufacturer: Gautier
Origin: France
Guarantee : 10 years
10 years warranty
The 10 years warranty applies to Gautier furniture.

GAUTIER will resolve, for free, any manufacturing defect which may arise following domestic and indoor use of the product, unless it was a display model.
The warranty is limited to the repair of any parts or furniture deemed faulty or the replacement thereof by a comparable product. Any other service or indemnity is excluded from the guarantee.
In the event that an original part cannot be provided (item out of stock), a compa-rable component or coating will be offered.
Continue on your computer or tablet to start a new project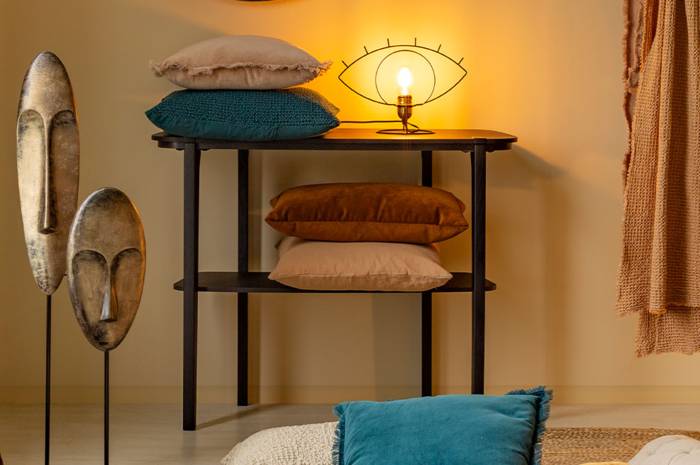 An elegant, streamlined console table for displaying a vase or sculpture.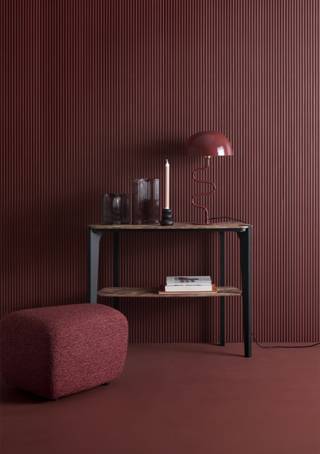 "The DEDICACE console table from our superb ADDICT collection is a clever way to add style to an empty space.
All our colours are available to view in-store.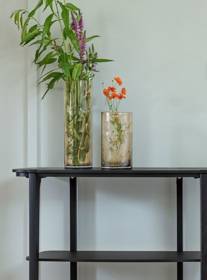 The ADDICT collection blends style with practicality
Our ADDICT furniture is really distinctive with its unusual lines and mix of shapes, heights, materials and colours. An excellent choice for anyone who likes to add personality to their home.
Need some inspiration to find the right style?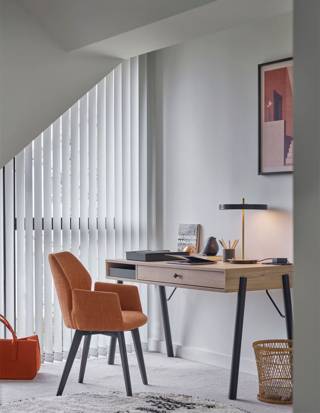 Why will you love our desks?
Our desks are elegant
Our desks are truly distinctive with their stylish look and carefully designed elements. Choose the right desk for you and enjoy using a piece of furniture that is practical with a designer feel.
Our desks are multi-purpose
Designed for traditional use, our desks are really versatile. Some can add to their initial function by doubling up as other pieces such as really trendy console tables. This could be the perfect solution for setting up a desk in your hallway, for example. The possibilities are endless as their timeless elegance means they fit into a range of interiors.
Our desks adapt to suit your needs
Our range of desks are made with you in mind! It includes traditional desks as well as others to fit in small spaces, or for children. Our ingenious designs mean you can even position some of them in the corner of a room.
We will help you complete
our living room
Seen something that grabs your attention?
We thought you might
like these products