Need some inspiration to find the right style?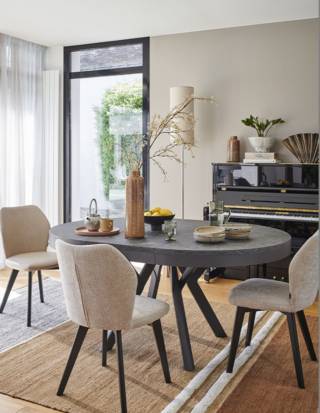 Why will you love our tables?
They are modular to suit your needs
Do you have a different number of guests every time you host a dinner party? We understand this problem, which is why our extending tables give you the flexibility you need for everyday use. By adapting the length according to the number of guests, you can seat as many people as you like with minimum fuss.
We design practical tables
The extensions on our tables are always ingeniously positioned underneath the tops, making them really easy to use and avoiding the need to store them elsewhere.
High-quality furniture that's made to last
Right from the design stage, our furniture undergoes rigorous testing to ensure excellent durability. Our choice of components, along with their levels of resistance, are essential criteria to make sure you are fully satisfied with your furniture for many years to come. Here are Gautier, it's all about quality!