Addict XL rectangular herringbone frame mirror
Un miroir travaillé et distinctif
Extend the Gautier experience right to your phone. Use augmented reality to see this product in your home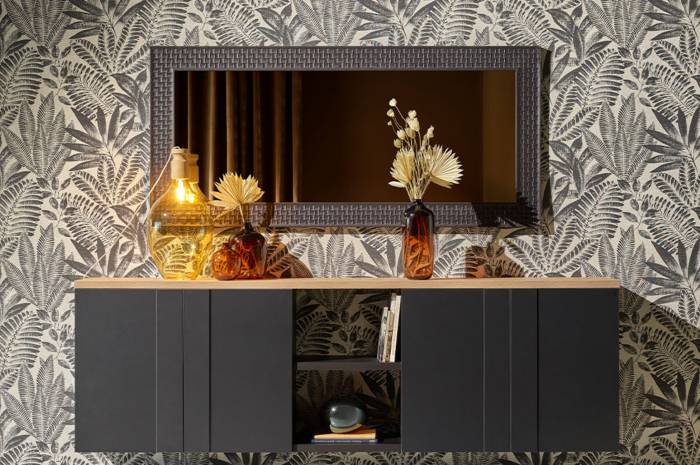 "Le style "chevron" du cadre apporte ce même esprit chaleureux que l'on retrouve dans les intérieurs comportant des parquets avec ce même motif."
Ce miroir au cadre style "chevron" existe aussi en format carré.
Notre collection de miroirs DECO GAUTIER reflète notre passion pour la décoration et l'habitat
Why will you love our mirrors?
Designs by Gautier
All our mirrors are created by our in-house designers. Made in our workshops in the Vendée, they boast the same high quality and immaculate finish as all our products.
They complement all our collections
So you can enjoy each and every room in your home whatever your style, we have carefully designed mirrors that match all our furniture collections. These decorative elements guarantee your decor is always a winner, wherever you place them in your home.
Our mirrors reflect the beauty of your home
Our mirrors are all designed in different sizes with a choice of several finishes to suit all your tastes and complement your spaces. Feel free to put them together to create unusual, decidedly decorative combinations for a home that reflects your personality.
Need some inspiration to find the right style?