Jiip car bed
Our signature bed par excellence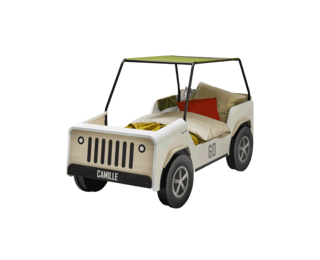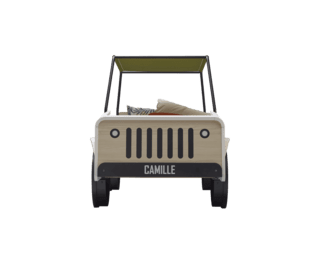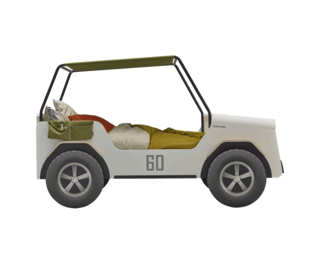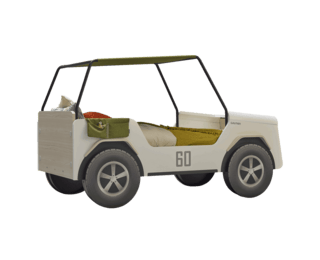 Want to see it in your home in augmented reality?
Display the 3D view on your mobile and activate augmented reality to visualise this piece of furniture in your room.
Click on the cube icon below the product image and wait until the module loads
Click on the blue icon visible on the 3D image. Soon you'll see your furniture in your room!
Continue on your computer or tablet to start a new project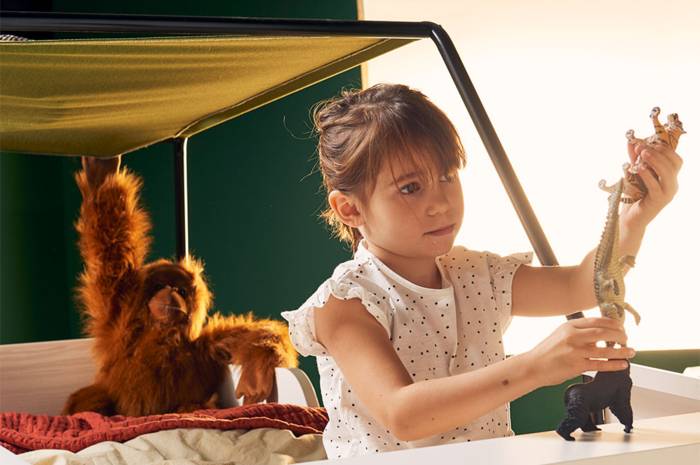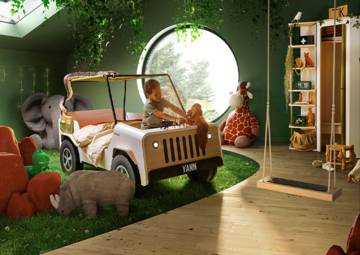 It's an amazing feeling giving your child a JIIP bed. Treat your child and at the same time treat yourself!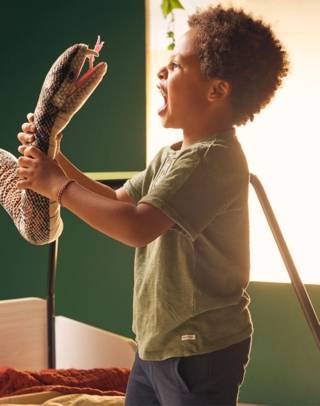 In addition to being fun, this bed's frame gives is a protective feel. Your child will feel completely safe in this bed with its cocoon-feel...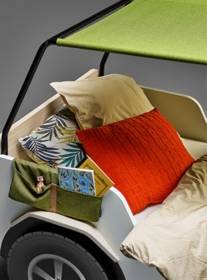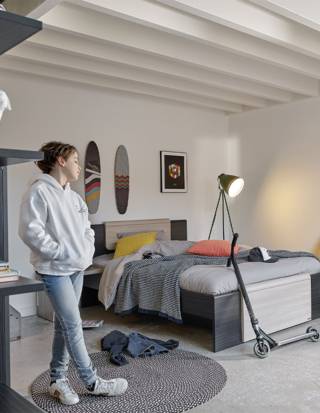 Beds with room to grow and dream
Stylish beds that kids and teens will love
Kids and teens alike will love our range of beds. Their carefully crafted finishes and trendy designs make them timeless.
Our beds are as inexhaustible as your kids
Our 'kids' beds are designed to withstand anything your kids might throw at them, because we understand that kids have boundless energy. Our beds are havens and cosy cocoons in which your kids can play, imagine and rest after a busy day!
Carefully crafted beds with your kids in mind
We only use solvent-free water-based finishing products. Your children need to grow up in bedrooms that provide a healthy environment, in line with current manufacturing standards.
Gautier & you
Our collections look nowhere better than in your home. Share your layouts with us via #MyGautier and mention @gautier_france
Need some inspiration to create the cosy home of your dreams?
Let's imagine together the ideal room for your children
We support you to imagine your children's dream room: furniture, decoration ... A complete project from A to Z for a space in their image where they can fully develop.
We have plenty of advice, ideas and handy hints!